Seoul attractions embody ancient tradition and modern culture, and sometimes, they are all rolled into one! Tour ancient palaces equipped with Bluetooth at the National Museum of Korea, or visit a Korean Folk Museum in the largest indoor theme park in the world at Lotte World.
AGODA EXTRA: Babies born in South Korea are considered to be 1 year old at birth. This means that babies born in December get to celebrate their second birthdays on January 1, when they are just a few days – or sometimes just a few hours – old!
1. Tour the National Palace Museum and the National Folk Museum of Korea at GYEONGBOKBUNG PALACE
Gyeongbokgung Palace is the grandest of five palaces built in South Korea during the Joseon Dynasty (1392-1897). Almost completely destroyed twice during war times, the palace grounds feature Geunjeongjeon Hall, where kings have been crowned and foreign affairs have been conducted. Plan to spend at least a half day exploring the courtyard and its flagship attractions, like the National Palace Museum of Korea, located near Heungnyemun Gate, and the National Folk Museum of Korea, on the eastern side by Hyangwonjeong.
Check In to Gongsimga Hanok Guesthouse, Step Out to Gyeongbokgung Palace
Discover more guest houses and hotels near National Folk Museum
2. See lots of national treasures all in the same place at CHANGGYEONG PALACE (CHANGGYEONGGUNG)
Seoul's "East Palace" has been around since the 15th century and once served as the residential quarters for queens and concubines. Like most of the palaces in Seoul, Changgyeong Palace was partially destroyed in the 16th century and again in the early 20th century when Japan invaded the country. Many structures have been rebuilt and are designated as National Treasures. Major attractions inside the compound include the main gate, Honghwamun, and Okcheongyo Bridge. Myeongjeongjeon served as the main hall, and Munjeongjeon, the council hall, is where the king conducted official business.
Check In to DH Naissance Hotel Dongdaemun, Step Out to Honghwamun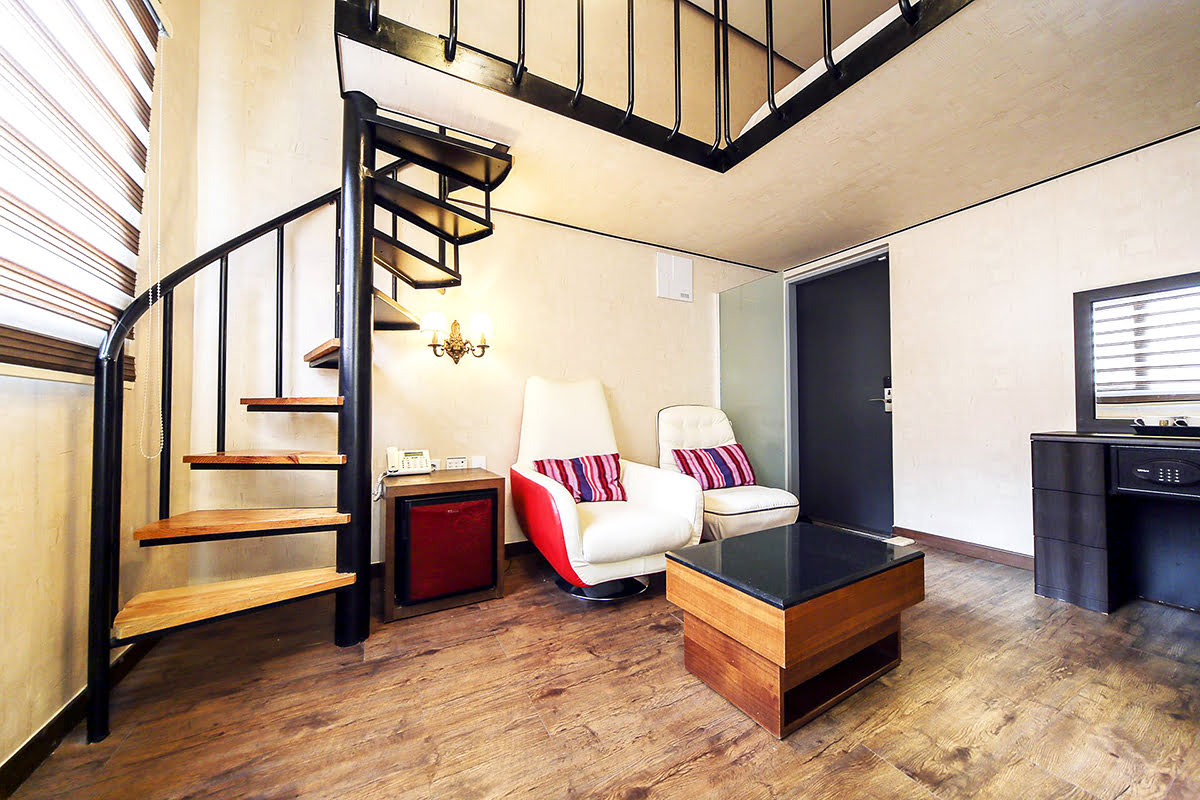 Discover more motels and guest houses in Seoul
3. Download an app with free Wi-Fi to learn about the treasures stored in the NATIONAL MUSEUM OF KOREA
Admire some of South Korea's most treasured possessions both inside and outside the National Museum of Korea. Explore three floors of artifacts in the main building to find everything from prehistoric tools to Korean calligraphy. Venture outside to view iconic structures like the Bell Pavilion and Seven-Story Pagoda. Guided tours are scheduled during the day, but if you miss the time slots, the museum provides tours through a free smartphone app – downloadable through the museum's free Wi-Fi!
Check In to Rainbow Hotel Youngsan, Step Out to the National Museum of Korea
Discover more hotels and guest houses in Yongsan
4. Marvel at a world record-breaking light show at Banpo Bridge in HANGANG PARK
For the active family, Hangang Park, also called Citizen's Park, can provide an entire day's worth of activities, including windsurfing, ferry rides and watching celebs film scenes for Korean television shows. This massive spread of green space actually consists of 12 parks stretched along the banks of the Han River. Yeouido Park is considered one of the park's main hubs due to its sheer size and close proximity to ferry crossings, but Banpo Park and Nanji Park receive their fair share of picnickers and sightseers as well. Locals enjoy fishing, strolling through ecological parks and swimming in one of seven pools in the area. Tourists enjoy the park's unique attractions, like Sebitseom (Sebit islets), which consists of three tiny islands offering water leisure activities, performing arts and cultural experiences. When evening falls, the best place to be is Banpo Bridge, where Moonlight Rainbow Fountain comes to life with nearly 10,000 LED lights that illuminate more than 190 tons of water that shoot out of the fountain every minute.
Check In to Kobos Hotel, Step Out to Moonlight Rainbow Fountain
Discover more guest houses and hostels near Hangang Park
5. Scream your head off on a roller coaster, or keep it chill in a folk museum at LOTTE WORLD
You're not just in for another day at a theme park when you step inside Lotte World. This monstrous entertainment center is the largest indoor theme park in the world! Divided into an indoor section called Adventure and an outdoor venue called Magic Island, the park grounds feature more than four dozen rides, including the spine-chilling French Revolution, which begins outdoors on Magic Island and loops passengers through the Adventure building. If roller coasters aren't your thing, the entire complex can be viewed from the seat of the World Monorail, and Lotte World offers endless hours of musical shows, shopping at Lotte Department Store and even a shooting range. The Lotte World Folk Museum also is one of Lotte World's most popular stops.
Check In to Film 37.2 Hotel Jamsil, Step Out to Lotte Department Store
Discover more hotels and resorts near Lotte World