When the apocalypse comes…Victorian clothes will rule supreme? That seems to be the case in American Horror Story: Apocalypse. FX released the first photos of what appears to be the core cast of the upcoming eighth season of the hit horror franchise in costume as well as their character names.
See Sarah Paulson, Evan Peters, Kathy Bates, Adina Porter, Billie Lourd, Cody Fern, Leslie Grossman, Ashley Santos and Kyle Allen in character below. Allen and Santos are newcomers to franchise.
The cast of the FX anthology series also includes returning faces playing characters from American Horror Story: Murder House and American Horror Story: Coven.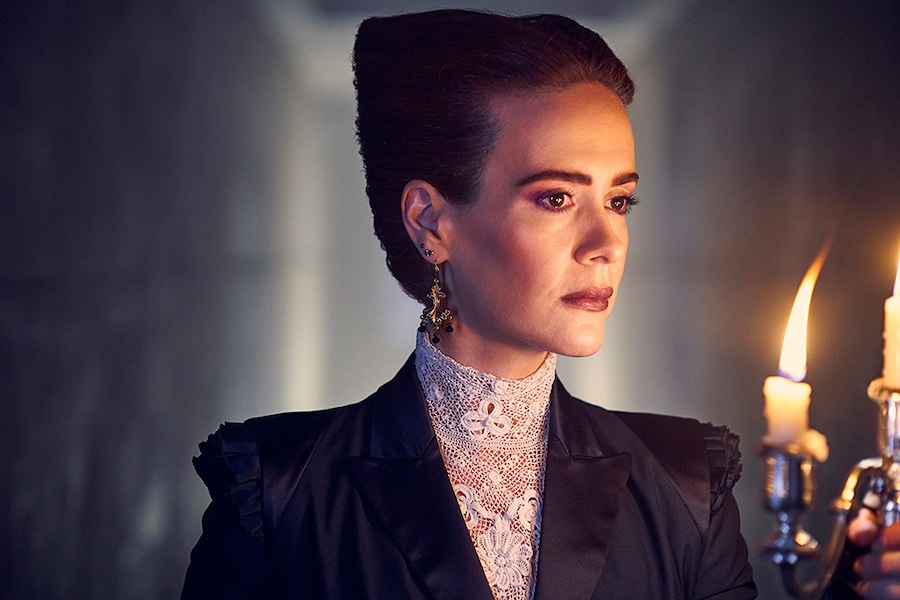 FX
Sarah Paulson

Sarah Paulson is playing three roles: Ms. Wilhemina Venable, Cordelia Goode from AHS: Coven and Billie Dean Howard from AHS: Murder House. She will also direct this year.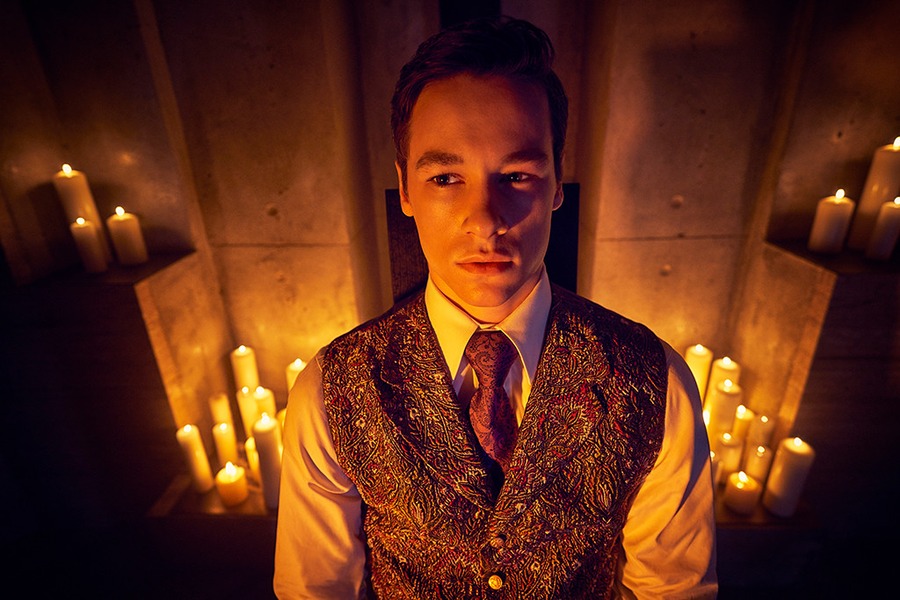 FX
Kyle Allen

AHS newcomer Kyle Allen is playing Timothy Campbell.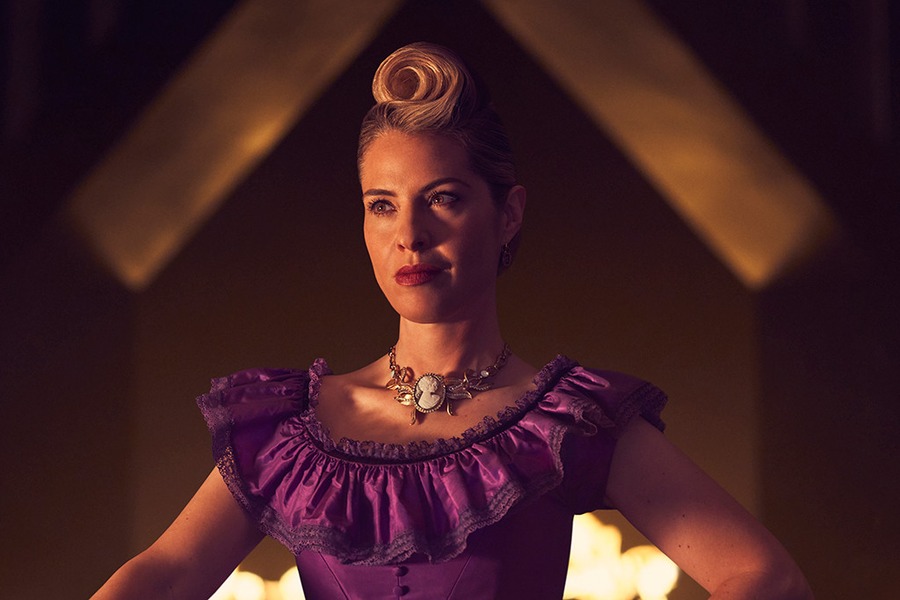 FX
Leslie Grossman

Leslie Grossman has quite the extravagant character name: Coco St. Pierre Vanderbilt.
FX
Evan Peters

Evan Peters is playing two roles, his AHS: Murder House character Tate Langdon and Mr. Gallant.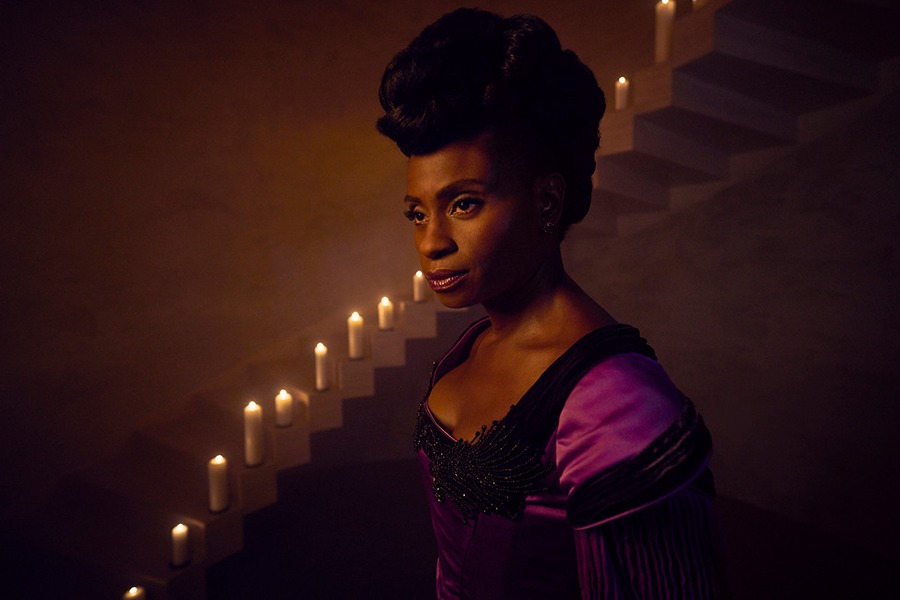 FX
Adina Porter

Adina Porter will take on the role of Dinah Stevens.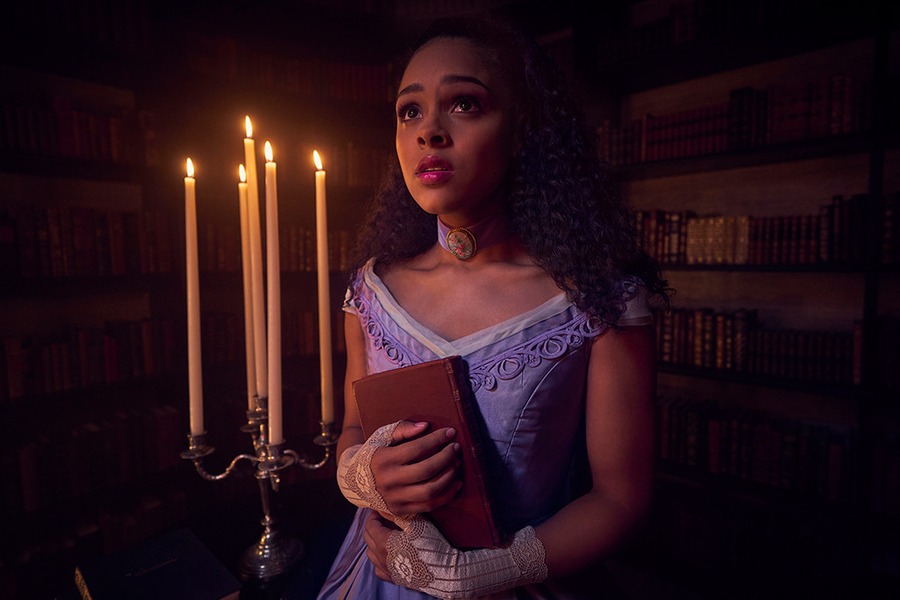 FX
Ashley Santos

AHS newcomer Ashley Santos is playing Emily.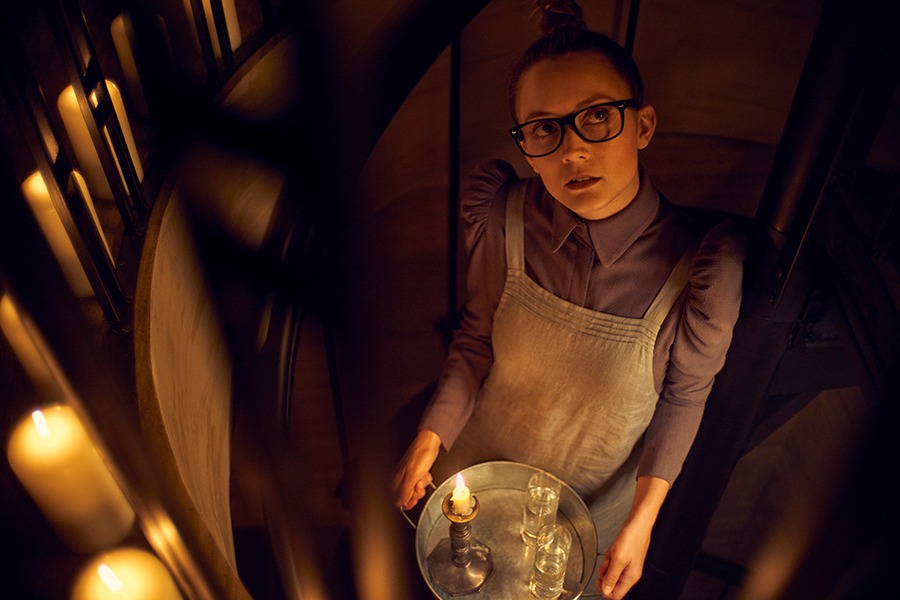 FX
Billie Lourd

Billie Lourd is playing a character simply named Mallory. From the looks of it, she's a servant.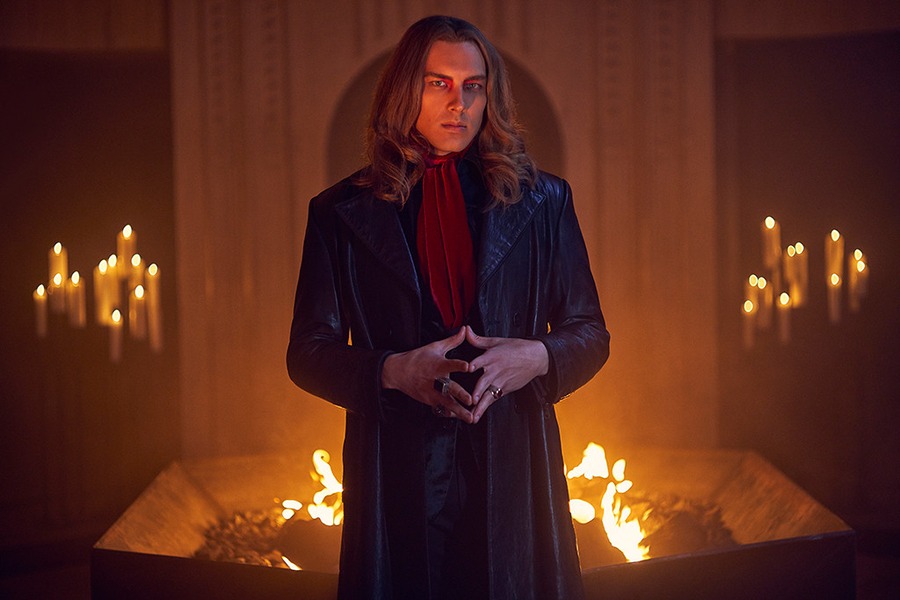 FX
Cody Fern

Cody Fern is playing Michael Langdon, the son of Tate Langdon and Vivien Harmon from American Horror Story: Murder House.
FX
Kathy Bates

Kathy Bates is playing one role (as of now), Ms. Miriam Mead.
"Cody Fern is a really extraordinary actor and he has some great stuff to do. Working with him has been really exciting and fun. To me, this season is going to be a little bit like an all-star special. Like The Love Boat with all the favorite guest stars ever," Paulson told The Hollywood Reporter with a laugh. "Where you open the door and you're like, 'Oh my god, there's so and so!' It's almost like a greatest hits album or something."
The ensemble cast for the new season also includes, but is not limited to Emma Roberts, Lily Allen, Billy Eichner, Cheyenne Jackson, Connie Britton, Dylan McDermott, Taissa Farmiga, Frances Conroy, Gabourey Sidibe and Stevie Nicks. Jessica Lange will return to the franchise for the first time since American Horror Story: Freak Show, the series' fourth season.
Want more season eight info? We've got you covered right here.
American Horror Story: Apocalypse premieres Wednesday, Sept. 12 at 10 p.m. on FX.