Google doesn't have physical locations to perform service on its devices like Apple has Apple Stores all over the US. Google's warranty service website has recently been updated with referenced to an in-house Repair Center where Google will officially be performing repairs. After all, Google should be taking care of its own MadeByGoogle hardware.
Mail-in repairs could take anywhere from 7-10 business days after shipping your device to the Repair Center. Currently, the Pixel, Pixel XL, Pixel 2, or Pixel 2 XL are all supported. If you have a Pixel Book, you'll have to take it into a uBreakiFix but we'd assume that Google will begin supporting its computers at some point.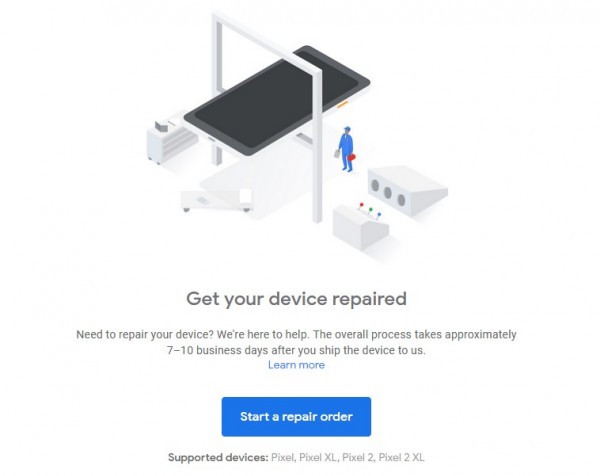 If you have any Pixel smartphone, you can go to the Google Store repair page and click "Start a repair order". You should backup your phone's data before sending it in as Google will wipe all its contents before returning it to you.
The same page also offers a few quick-troubleshooting tips to try before starting a repair order. A Pixel 2XL costs $239 to repair a cracked screen out of warranty. If the phone has internal water damage, it will cost you $413, just to give you an idea about pricing.